PRODUCT INFORMATION
Custom Made A Dress
Color Chart
Size Chart
Measuring Guide
CUSTOMER REVIEWS
PRODUCT INFORMATION
Mermaid Lace Backless V-Neck Wedding Dresses Bridal Gowns V3030069
1. We ship to over 200 countries and regions worldwide. You could estimate your delivery cost in Shopping Cart before checkout.
2. Total receiving time = Order confirmation (1-2 working days) + Tailoring time (10 to 14 working days for Rush Order, 15 to 20 working days for Normal Order) + Shipping time (around 3-8 working days to most countries). Please contact us to pay extra US$20 for Rush Order Cost if you would like to expedite your order.
3. The items don't include the accessories such as veil, glove, bustle and so on if the picture shows them.
4. The colors displayed on your monitor may vary from the actual fabric color. As all of our dresses are hand-sewn and custom tailored, the finished dresses may vary by approximately 1.5 inch in either direction of the specified measurements. To ensure that your dress will still fit you perfectly, our tailors have created all our dresses with additional fabric in the seams to allow minor size modifications to be made easily.
Custom Made A Dress
1. Custom color --  please choose "Custom Color" from color option, please choose your favorite color from our Color Chart and write your favorite color in "NOTES" box.
2. Custom measurements -- please choose "Custom Measurements" from size option, please check our Measuring Guide and write your Bust, Waist, Hips and Hollow to Hem measurements in inches or centimeters in "NOTES" box.
3. You also could provide your custom made information to us by email after placing order. If any questions, please feel free contact us: servicevourg@gmail.com
4. Please kindly remember to check your email after placing order, we will confirm the custom made details with you by email if needed.xt content of Tab goes here!
You can make text bold, italic or add link using rich text editor.
Color Chart
Color Chart
Satin(Colors on Satin Swatch)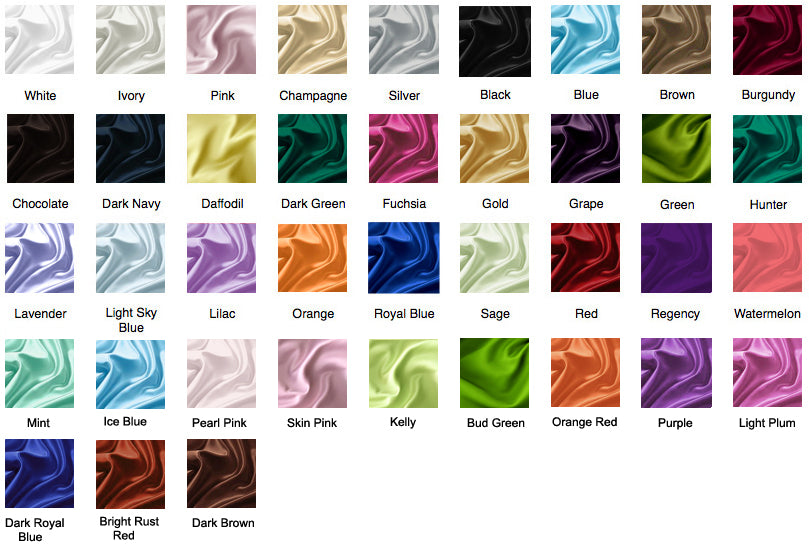 Chiffon(Colors on Chiffon Swatch)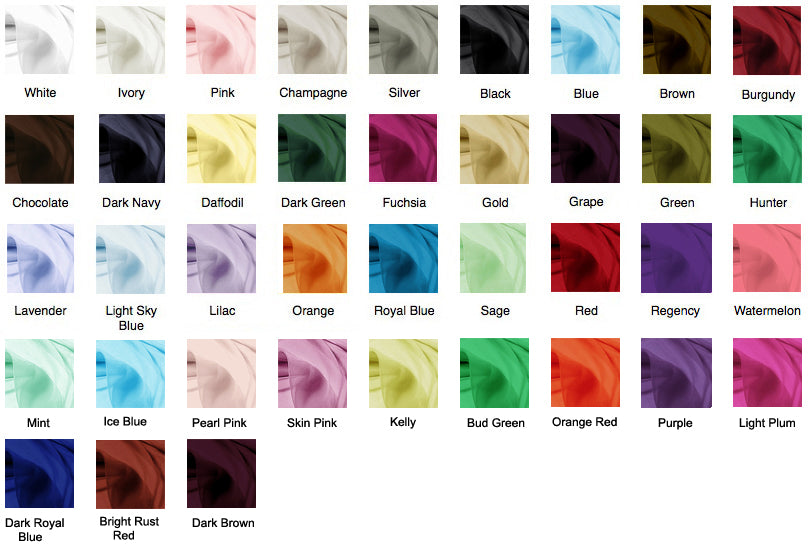 Taffeta(Colors on Taffeta Swatch)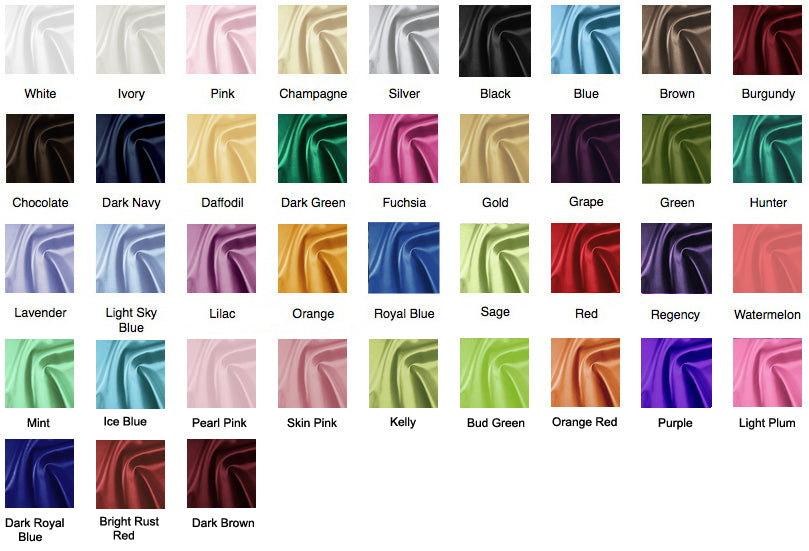 Organza(Colors on Organza Swatch)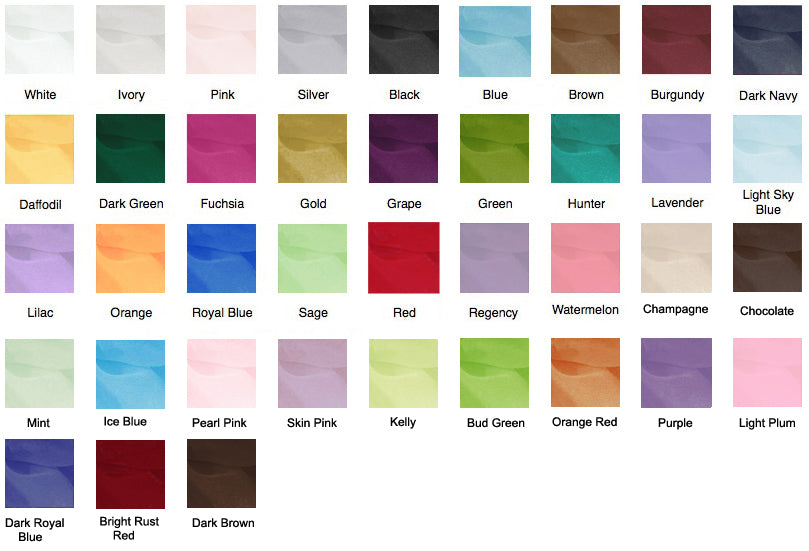 Elastic Woven Satin(Colors on Elastic Woven Satin Swatch)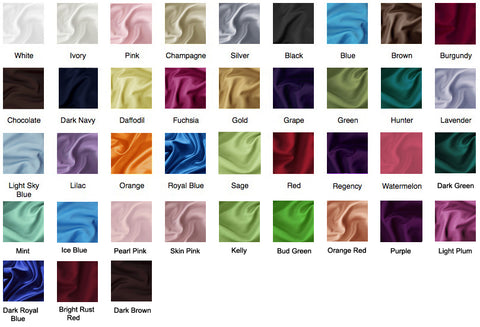 Size Chart
For Made to Order Dresses Only. Ready to Wear Dresses Please See the Product Information Tab on the Product Pages.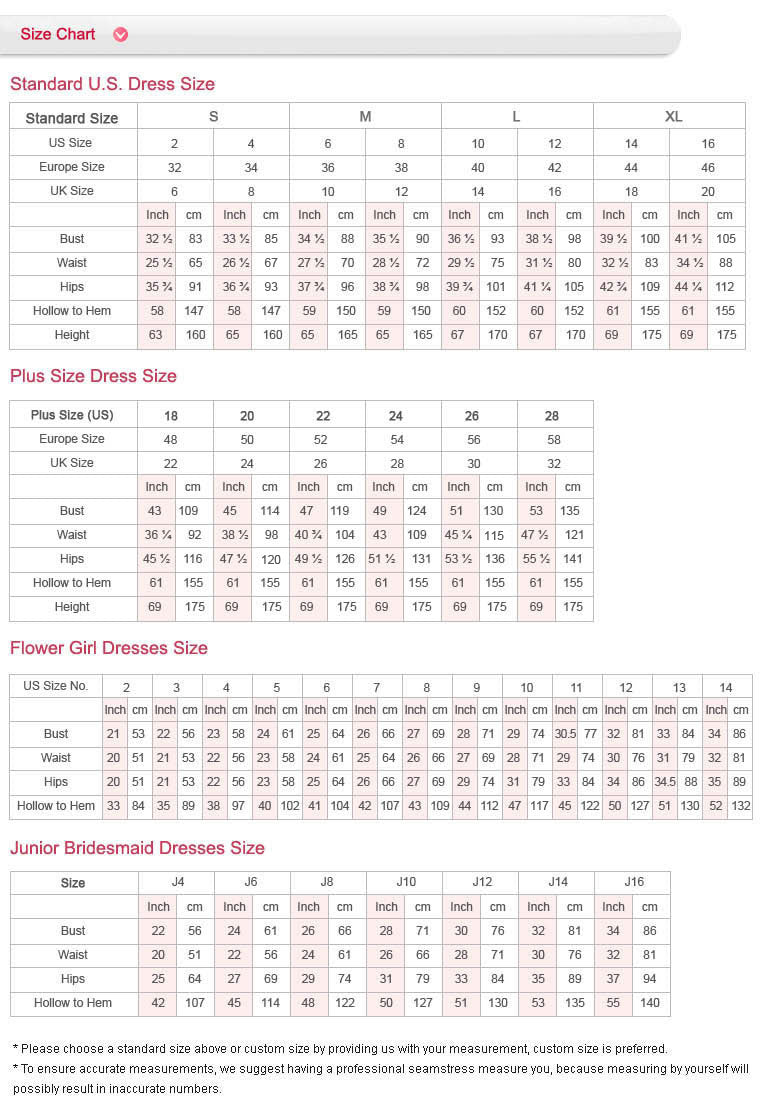 Measuring Guide